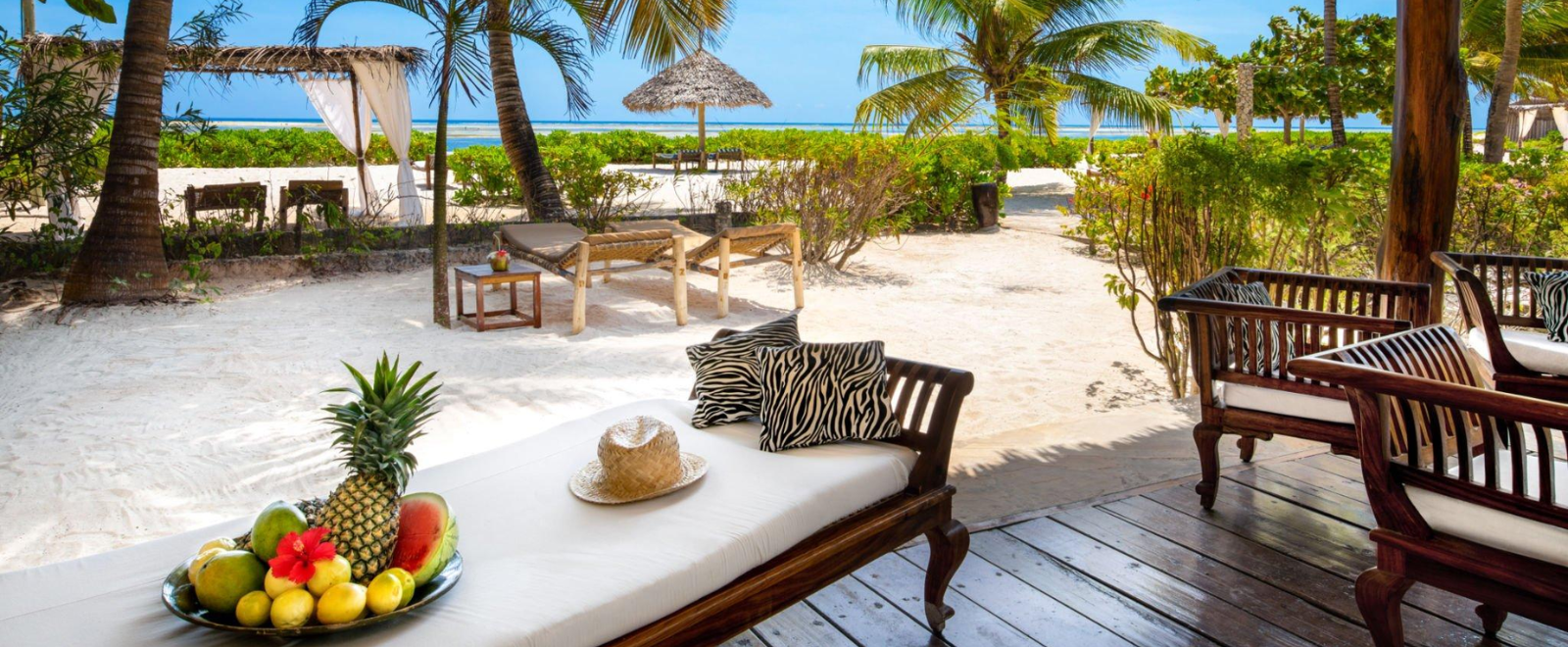 Total Package: 6 Nights/7 Days
Experience the Enchantment of Zanzibar: A Fusion of Spice, History, and Paradise

If there's a single destination that exudes timeless charm, it's undoubtedly Zanzibar! With a mere glimpse at its images and a simple utterance of its name, the essence of Zanzibar engulfs you – the aroma of spices wafts in the air, the palm leaves rustle in harmony, and the Indian Ocean's sea breeze kisses your senses.

Embarking on a virtual journey to Zanzibar is akin to indulging in an aromatic reverie, where the flavors of Africa harmonize with the allure of Arabian mystique.

All About Zanzibar

Zanzibar, an archipelago consisting of four islands off the East African coast, is a veritable gem. Its principal island, Unguja, is commonly referred to as Zanzibar. Situated strategically along the trade routes for spices and slaves in the Indian Ocean, Zanzibar's history has been shaped by various nations. At one point, Oman declared Zanzibar its capital, maintaining its dominion for three decades starting in 1832. Later, Zanzibar transitioned into a British protectorate until its merger with Tanganyika in the 1960s, culminating in the formation of Tanzania.

Today, Zanzibar thrives as a haven for spices and tourism, crafting an idyllic setting for a vacation of a lifetime. The town's labyrinthine alleys teem with life, creating a tapestry woven from the threads of local women adorning visitors with henna tattoos, Maasai warriors partaking in pool games at corner cafes, vibrant markets, delectable cuisine, captivating shopping experiences, and an abundance of rich history. Amidst this tapestry, the allure of beach resorts beckons.

Zanzibar's renowned Spices Plantation is a treasure trove for spice aficionados. Here, a medley of fragrant treasures awaits – cinnamon, ginger, lemongrass, chili, cardamom, vanilla, turmeric, curry leaves, nutmeg, cloves, bay leaves, and a plethora of kitchen essentials, all nurtured by the island's fertile soil. Additionally, an array of tropical delights, including coconut, jackfruit, durian, guava, papaya, and ten distinct species of bananas, flourish here.
What's included in this tour?
What's not included in this tour?