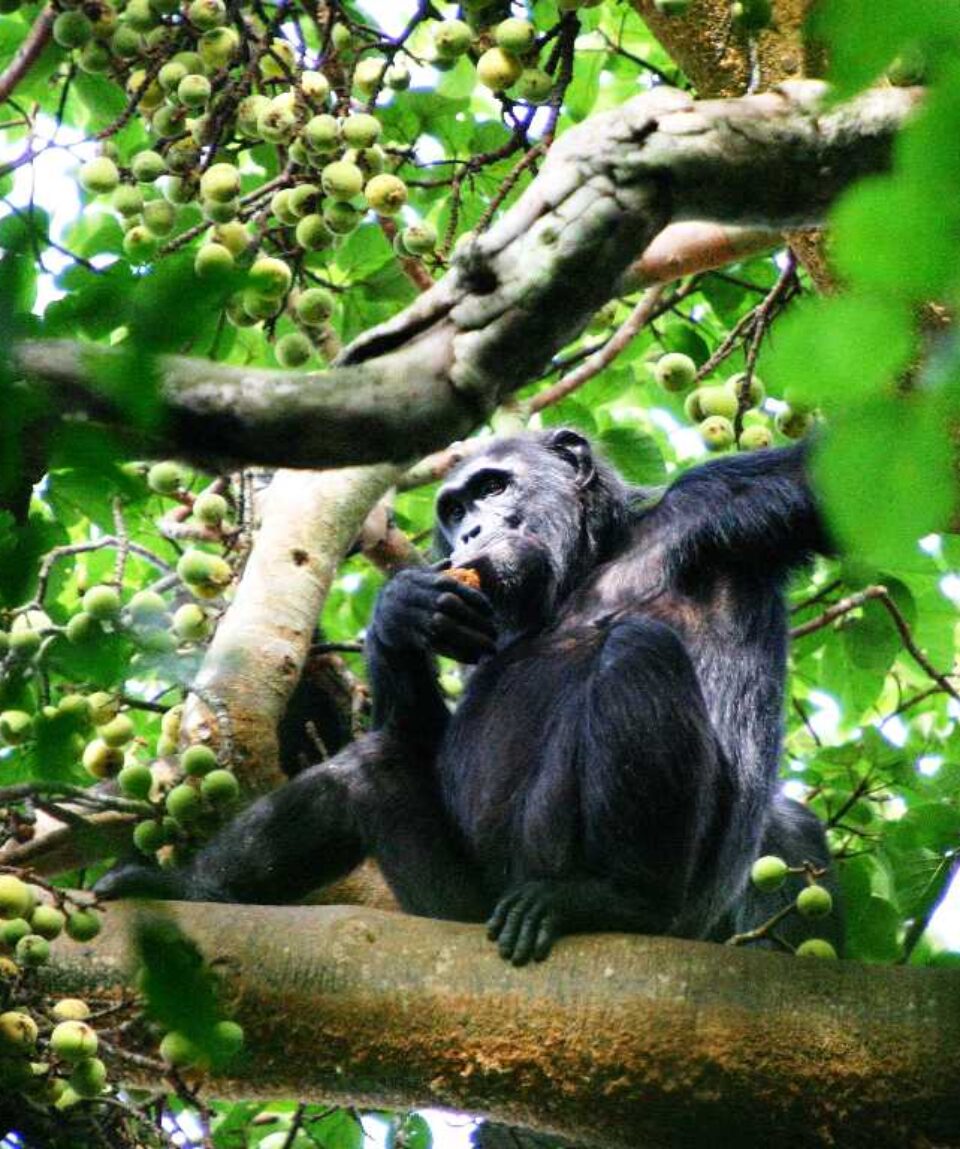 Rwenzori and Chimpanzee Tracking
from
If you're looking for an exciting and fun experience then Rwenzori is the right place for you. Rwenzori has different range of mountains centered in eastern equatorial Africa, located on the border between Uganda and the Democratic Republic of the Congo.
Vacation Style

Holiday Type

Children, Family, Guided Tours
All about the Rwenzori and Chimpanzee Tracking.
All about Rwenzori and Chimpanzee Tracking.
 By embarking on this Rwenzori expedition you are embarking on an unforgettable exploration through the beautiful landscapes, mountains with snow laced peaks and the evergreen vegetation. You'll also be experiencing Rwenzori's wildlife by going on a Chimpanzee Tracking journey.
Rwenzori Mountains National Park is Uganda National Park in the Rwenzori Mountains. The UNESCO World Heritage site which has Africa's third highest peak-Margherita, is placed in the Southwestern Uganda, covering an area of about 1000 square kilometers.
If you're a seasoned adventurist looking to have an exceptional experience about African's life then exploring Rwenzori and Chimpanzee Tracking is highly recommended for you. You'll see troops of chimpanzees, and climb the snow-covered Rwenzori Mountains at a close range and get to have an unforgettable experience.
The tour package inclusions and exclusions at a glance
What is included in this tour?
Items that are included in the cost of tour price.
✔️ 1 day bag (small bag big enough to carry your packed lunch, rain gear, drinking water, and camera)[included]
✔️ 1 sleeping bag [included]
✔️ Sturdy, waterproof hiking boots
✔️ Several pairs of woolen socks
✔️ Trekking trousers
✔️ Warm layers
✔️ Woolen gap, gloves
✔️A torch/headlamp and batteries
✔️ 1 backpacking backpack (porter will carry)
✔️ 1 pair of jogging shoes
✔️ 1 sun hat
✔️ Handkerchiefs and 1 pair of snow glasses [included]
✔️ Leggings up to the knee (Gaiters)
✔️ Walking sticks [included]
✔️ Photo equipment
✔️ Pocket knife
✔️ Rubber boots/gum boots (for mud)
​First Aid Kit:
Stomach medicine [included]
Headache medicine [included]
1 elastic bandage, Elastoplasts [included]
Water purification tablets [included]
Vitamin C tablets
Altitude sickness medication
Sun lotion
Lip ointment
For summit climbers.
1 ice axe
2 harnesses
3 pair of crampons
4 sleeping bag
5 climbing rope
What is not included in this tour?
Items that are not included in the cost of tour price.
International flights from home back to home.
Additional accommodation before and at the end of the tour.
Personal items, souvenirs, visas and travel insurance.
Government imposed increase of  taxes and /park fees.